Developments
Our team has developed a strategic plan that aims to improve the facilities at Saratoga and make sailing more accessible to the local community. We welcome your input and feedback, which can be provided through the web-form.
Current Projects
Click on the blue bar to expand each project, and on the 'Read More' buttons to open the full story.
Secure Storage Area
Our Club Captain John Woodward has been very busy working on our Clubs new secure boat storage area under the deck.
The first phase digging out, preparing and then pouring concrete is now completed and pretty good it looks too. He was ably assisted by Woody H. & Steve D.
The next phase will consist of enclosing the space and then finally installing boat storage racks. We look forward to having this exciting new Club project finished this year.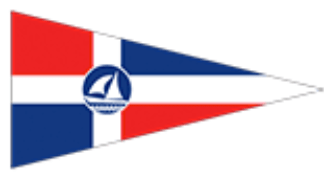 Website revamp
This Sarasail website was originally designed by Wayne and Steve to provide an on-line presence with information about the club, electronic forms, a shop, access to race results, weather and other important information. More recently the website was updated to allowed viewing from mobile devices.
As the club has grown and people's expectations of on-line services has changed, the need for another revamp was recognised. This process has now largely completed with the early bugs fixed, and new features working.
We hope you like the changes. If you do then please let us know by commenting on and liking our Facebook page. This helps grow awareness , helps us be recognised for our important role in sustaining the Hartley fleet, mixed fleet sailing and Central Coast sport more generally.
The 10 main features of the revamp were:
1. Navigation is simplified so various user groups can find what they are looking for quickly:
2. More informative for newcomers:
3. There is more information about racing including courses and racing rules;
4. Members get their own area, currently including information about committee meetings and newsletters;
5. News is easier to find:
The public Facebook newsfeed, which is a great place to post news items, is visible from the website and other news is in the same banner;
6. Photos are more consistent:
The photo gallery has a link to the Facebook photo gallery; and
Website photos can be clicked on and viewed at screen size;
7. Regular updates on club development projects via the home page and Facebook page:
8. Race results tables will be more visible on mobile devices;
Added a key/legend to more easily see what the Calendar entry colours mean;
9. More club history:
The photo gallery includes all photos from the old website, some of which point back to when the club first started up;
10. Easier to contact us:
As mentioned above, if you find any bugs or have any ideas for further improvement then please email webmaster@sarasail.org.au.
Start-Safety Boat
September 2018: A new start boat has been procured and is prepared for the new sailing season!